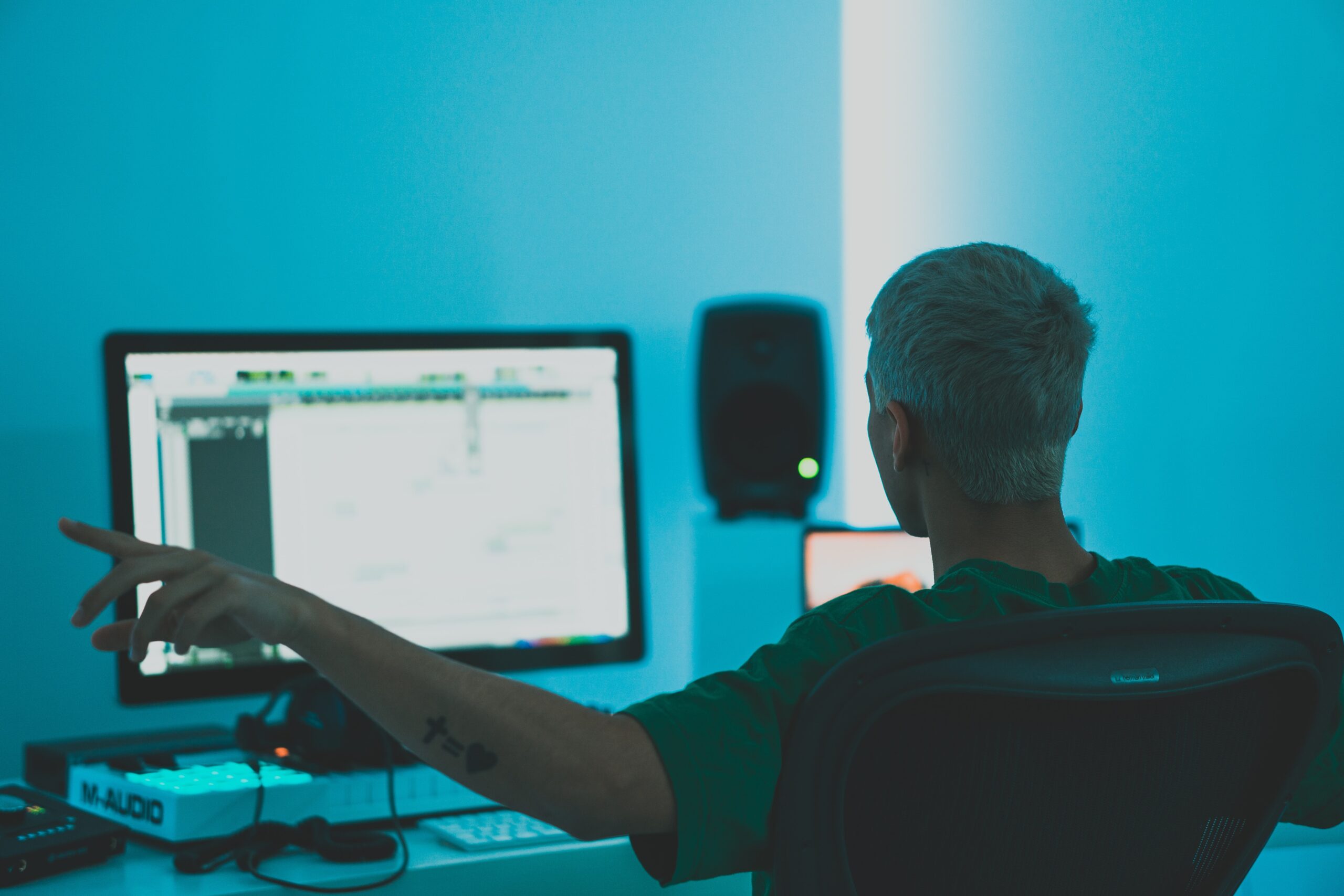 As a content creator, having access to music draws interest to your content. With the addition of a short clip, it can significantly impact your audience and even make you seem a lot more professional. However, with musicians trying to protect their own assets, content creators have to be careful about what music they use in their videos or podcasts. Royalty free music is an excellent way for content creators to have access to music without copyright infringements. By definition, royalty free music is tracks or sound effects that no one owns the copyright to and no royalties have to be paid.
Royalty-free music
Royalty free music exists to help content creators add interest to their videos and content without the complicated process of negotiating the music licensing with the musicians. This way, the creator can use music freely in their content without the concern of getting hit with a copyright infringement.
For copyrighted music, musicians work tirelessly and put unlimited amounts of talent, money, energy, and time into creating music that people love for their audience. Of course, it's unethical for content creators to reap the benefits of the hard work that musicians put into their music. Thus, there have been steps put into place to protect the intellectual property of musicians so that other people don't monetarily benefit from their efforts.
For copyrighted music, the content creator has to get licensing to use the music. This is often a long, tedious, and expensive process, and many musicians deny others the opportunity to use their music at all. Protected rights are a musician's rights to their own music, enforced by both copyright and music licensing.
Should an artist have their copyright expire, their music falls into a public domain, a place where no intellectual property rights exist. When music becomes public domain, it's free for content creators and other artists to use as they see fit.
Where content creators use royalty free music
Content creators use royalty free music and sounds effects in many different places of work. You'll most frequently hear their music placed in Youtube videos, podcasts, live streaming, and social media platforms such as Instagram, TikTok, and Facebook. Youtubers especially love royalty free music for their videos.
Essentially, content creators can use royalty free music in any content that they feel would be elevated with its use – as long as it meets the requirements of the platform that they've acquired the royalty free music from.
What's the difference between copyright-free, stock music, and creative commons music?
Good question! This can be hard for even industry experts to ask, but we're going to help break it down for you.
Copyright-free music
Copyright free music is music tracks that aren't copyrighted. The creator of the music has released it without restriction. It's incredibly uncommon because musicians want to protect their music. You'll rarely come across copyright free music.
Stock music
Free stock music are non-profit websites that consists of copyrighted music that has opened up its permissions for creators to use at their free will. For example, if you shop on YouTube's Audio Library, most of that music is stock music. Frequently, the quality of stock music tracks are less to be desired. These are free tracks for you to use at your disposal.
Creative commons music
Some artists will release creative commons music. This is a system that allows a content creator to use "some rights reserved" music. This often has free licensing, but the restrictions on these tracks are usually very dense, and the content creator typically must give attribution, or credit to, the artist. If you come across a creative commons license, this is often a very complicated licensing program.
Sometimes you'll see free stock music and royalty free music tracks being used interchangeably, but technically they aren't the same thing. The royalty free websites that we will discuss here are high-quality music, and you'll be impressed with the type of tracks that they feature on their websites. Free tracks from stock websites usually lack in quality.
Knowing the different types of music and terms in the industry can often save you from hot water, such as a copyright infringement. The best thing that you can do is steer clear of music that you didn't pay for in one way or another.
---
Where to get royalty free music
There are several different options for where to stream royalty free music. Content creators looking for sound effects and background music to add to their content can determine whether they want to sign up for a paid subscription or have free access to royalty free music.
Often, having a basic subscription service full of royalty free music includes higher-quality sounds and tracks. They usually have more extensive libraries for you to choose from, making paid royalty free music websites the better option for people to go to.
Let's look at the best royalty free music sites:
Top paid
There are two top paid royalty free music websites that we like the most. They both have a great selection of background music to choose from and their audio library is unmatched! Depending on your needs, you might find one of the programs works better for your type of content creation. Do your research regarding each plan and make an educated decision for what's best for you.
Our favorite paid royalty free platforms are:
Epidemic Sound
Sound Stripe
Epidemic Sound
Epidemic Sound is a vast database of music featuring over 34,000 tracks and 64,000 sound effects for content creators to choose from. With a headline saying, "Don't mind the license. We got your back", it's no wonder that they have instilled confidence in the content creators that trust them. With a subscription to Epidemic Sound, all of your rights will be included for personal or commercial use with their website tracks.
Epidemic Sound offers three different subscription plans that differ depending on your requirements. Choose from personal, commercial, or enterprise plans, with personal starting as low as $15 USD per month. The program even offers a 30-day free trial, so content creators can test their services before committing. Epidemic Sound features high-quality music.
With one subscription, you gain unlimited access to their sound effects.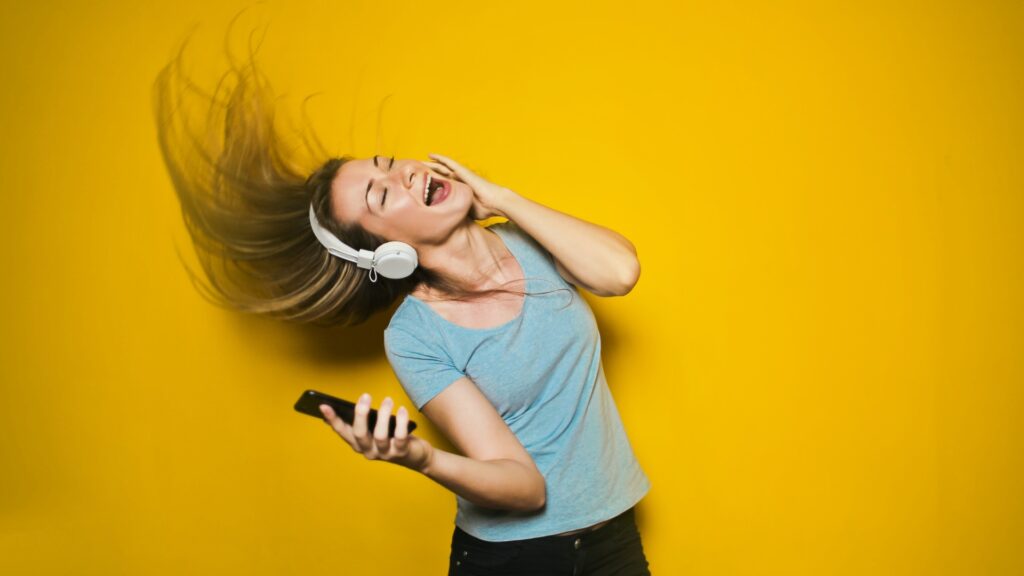 ---
Soundstripe
Sound Stripe is another top paid royalty-free streaming service that features 5000 tracks to choose from and 50,000 sound effects. With a vast music library of Emmy-winning and indie talent, their vast database of music is nothing short of impressive. They seamlessly integrate with Adobe, Twitch, and Frame to make the content-creating process with Soundstripe even easier. Simply send and integrate music directly into your library, projects, and platforms to work faster and more seamlessly. The integration is a selling feature that offers a flawless sound and workflow.
Their pricing plan is set up a little different than their competitor, Epidemic Sound, though. Depending on what type of tracks you want access to, they'll have a program best for you. For example, if you want access to just music, you'll pay Soundstripe $12.50 per month. However, if you want access to music, SFX, and online video, you'll be charged $54.25 monthly.
---
Top Free
Free royalty free music tracks are a perfect option for newer content creators that are on a tighter budget. Though some of the background music may not have the same quality, you can often find interesting beats that will add harmonic interest to your content in their music library. Two of our favorite free services are:
Streambeats
Youtube videos music library
Streambeats
Streambeats is a relatively simple website with limited access to royalty free music. Their music library specializes in EDM, Synthwave, indie, Lo-Fi, and hip hop music. Gain unlimited access to their music library.
This platform is angled at live streaming. Play it from your app while you're life and stream your playlists on Spotify without downloading and taking up space on your computer.
Youtube Music Library
Youtube hosts its own royalty free music tracks to simplify its own content creators music hunt! For those who are looking to add music to their Youtube videos, it's helpful to have it all in one place.
---
Other Options
AudioJungle
AudioJungle lets you download royalty-free music individually from $1. Shop their music collection, sound effects, music kits, music packs, logos, and source files, and purchase individual products or packs based on what you're looking for.
Artlist
Artlist is another subscription-based royalty-free music platform, similar to Soundstripe. With Artlist, choose from Music + SFX for $25/month or just music for $16/month. With both plans, you get unlimited track access with lifetime use and a universal license. Artlist is a subscription looking into for great access to sound effects.
Jamendo
Jamendo is an excellent online hub where you can discover new, independent artists and find royalty free music for commercial use. Featuring a 2-week free trial for Jamendo Licensing, you'll be able to try out their ambient music for your online videos. They add new music every week and give you access to 27 radio stations with your subscriptions.
Starting at only $4.99 US/month, Jamendo is one of the more affordable royalty free music options.
SoundCloud
Originally known for its ability for independent artists to release their tracks on the platform, SoundCloud has expanded its database to include royalty-free music for content creators. Browse through SoundCloud's playlists of royalty-free music to use on Youtube videos, digital advertising, social media, twitch, and on websites.
Freeplay music
With over 50,000 songs to choose from, Freeplay offers royalty-free music for just about every genre. Browse from classical, country, electronic, latin, jazz, indie, pop, rock, hip hop, soul, blues, and more to add depth and interest to your Youtube videos.
Imcompetech
Imcompetech lets you browse through different playlists of music (ex. Western or horror) for you to find something that matches the feeling you want to portray in your content.
Bensound
Bensound is a free stock music website that you can browse through to find the perfect addition to add to your content. Simply download the track you like and add it to the piece of content you're creating for an easy use of Bensound.
Hook Sounds
Hook Sounds requires a $29 monthly fee for unlimited downloads and access to their entire library of music playlists. Their music is modern, stylish, and distinctive to help you stand out in a world full of content creators.
PremiumBeat
PremiumBeat is an offset of Shutterstock, the stock photography website known and loved worldwide. PremiumBeat lets you download five tracks per month for $12.99/month.
---
Unconventional ways to license music
As always, there are other ways to get music for your content that go against the grain. Suppose you don't want to risk copyrighting mainstream music or spend hours digging through royalty free websites; In that case, there are unconventional ways that you can license music and incorporate it into your content.
Though these may require a little extra work, it would allow you to have some unique tracks in your music, which your audience would likely appreciate.
Reach out to smaller musicians
Smaller musicians and bands are continually trying to get exposure and get some traction behind their music. Often, they just need someone to take a shot on them for their name to get blown up! If you know a smaller musician or band that you appreciate, consider reaching out to them and asking their permission to use their music in your video.
Of course, you'll need to give attribution to them in the credits, and even perhaps a shoutout. However, they'll likely be grateful for you, and it's a mutually beneficial transaction. Attribution is an important part of your content creation.
Commission a Fiverr musician
Fiverr is an online hub of freelancers and people trying to work hard to make a dollar! If you want an original track for your content, consider reaching out to a Fiverr musician to make you your very own track. Fiverr is usually a pretty cost-effective option, and the cost of one track will likely be less than a monthly subscription to one of your favorite royalty free streaming services.
Getting creative with how you get your music will definitely pay off in the long run.
---
Conclusion
As a content creator, it's normal to want to add music for harmonic interest to your videos. These little steps significantly impact the quality of your videos, podcasts, and online content. However, there are some proper steps you need to take to ensure that you don't get stuck in a copyright mess.
If you're looking for ways to find royalty free music, check out paid or non-paid websites that let you download music, sound effects, and videos that you can use in your content. Find the best service that works for you and your budget. If you can't find a website that works well, consider getting creative with other ways to find music for your content.
Whenever you use music of a smaller artist (when it's permitted, of course), make sure to give credit to the artist for their hard work.
Lastly, creating content can be a rewarding hobby or career. Have fun with it, get creative, and look for new ways to make your content even more interesting than ever before.