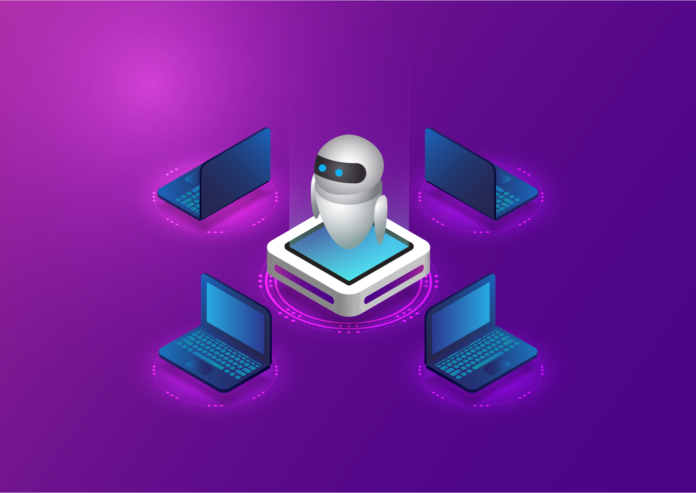 What is a chatbot?
A chatbot is an automated messaging system, allowing businesses, organizations, and live streamers to connect with their potential customers. It sends automated replies, messages, and broadcast texts to people who are interested in your products or services. In this article, we'll be focusing on the various uses of chatbots with particular reference to how they can be used for live streaming.
Why should you use a chatbot for live streaming?
According to research, "People use chatbots for entertainment, socialisation, and to improve their productivity and efficiency." Chatbots can help to improve customer service, streamline the shopping process, personalise communication, improve a response rate and automate repetitive tasks.
Using a chatbot essentially offers you a virtual assistant who keeps your viewers engaged by answering their questions, informing them of your next stream event all while you focus on being the producer and ensuring your streams run smoothly.
Setting up a chatbot is also a great idea if you're planning to go live to generate interest in your upcoming events, produce qualified leads for your business, or increase your following on social media. Chatbots help increase your reach and connect with your audience to deliver your message to them, especially when you have a limited workforce. You don't need to send manual messages to your viewers.
---
What can a chatbot do?
Custom commands
Customer commands allow you to spend less time repeating yourself to your audience and more time engaging with them.
Timed commands
These are automated messages which you can schedule to be sent at specific times during your stream, for example, a message could be asking your viewers for suggestions. Queues can then allow you to see requests and suggestions which your audience makes. Keep your viewers engaged through calls to action, set your chatbot to automatically prompt your audience with, examples of CTAs could be encouraging people to like and subscribe.
How to use timed commands
Timed commands are a useful tool for streamers, allowing you to send updates or respond to messages without having to remember to do so while live. However it's important not to go overboard with time commands, so they don't dominate the chat and take away from the stream. If you're new to streaming and have less than 500 viewers then sticking with one bot message every 20 minutes is sufficient to provide any key information while not bombarding your viewers.
Spam protection and moderation
Monitor what content is on the internet, in the past, there have been two ways of doing this;
Pre-Moderation consists of a team of people going through all content before it is posted. This is particularly efficient in spam protection and moderation ad every piece of content will be viewed and is required when 'bad' content cannot slip through the net
Post-Moderation is when content is posted first and reviewed later by users. This form of moderation is used on most major platforms (YouTube, Facebook, Instagram, and many more).
Why is moderation important?
AI moderators are working 24/7 to prevent any explicit content from being exposed online and stopping these incidences quickly. For example, gory videos will need to be reviewed and taken down imminently. AI's do not offer a replacement for human moderation but instead assist in making the process faster and smoother by identifying content that needs prioritising for review. Whether it's twitch or youtube, you as the creator are fully responsible for your own channel and the content you put out, which must adhere to the platforms guidelines.
Raffles and giveaways
Using your chatbot for giveaways allow you to invest in your audience by sending prizes to your viewers, examples of this can be anything from branded merchandise you may have, to special rewards you can give to your viewers like V-bucks or Steam games.
Song requests
Playing songs through your chatbot is another valuable feature. Songs are played through the song-player widget and YouTube even offer an expansive song library, at zero cost.
---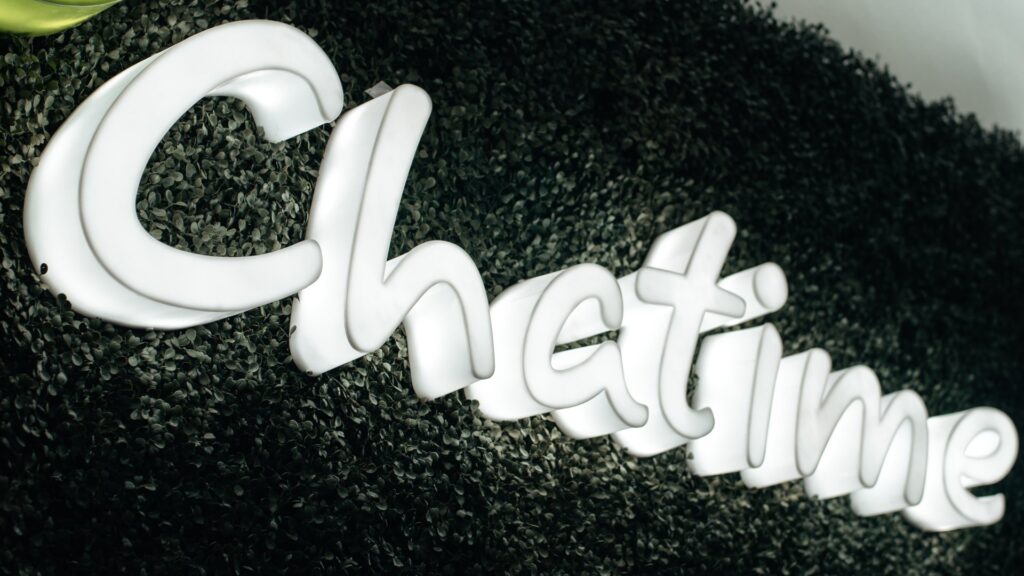 ---
How can a chatbot help your business
Here are a few reasons to set up chatbots for your live stream:
#1. Reach more people – With chatbots, you can promote your upcoming events or shows to your audience throughout the live stream. Every time a new user reaches your page and enquires about the event, he/she will be added to your bot's subscribers' list for future notifications.
#2. Give immediate attention to your customers – Chatbots help you respond to your users immediately, which is especially helpful when you're preoccupied replying to other queries in the comments section of a live video. Using a chat bot on platforms such as facebook messenger allows you to share a resourceful link, sign up forms, files, and more with your audience via automated messages, without the cost of hiring someone.
#3. Save time – The bot sends pre-loaded answers to commonly asked questions, saving you time in answering them over and over during a live show. You can easily answer basic queries like who, what, where, why, and how via chatbot. You can simply set up your bot for common queries by inputting keywords. The bot will send the automated reply once the user types a query containing the keyword in the comments section of your live stream.
#4. Saves you money – With chatbots, you don't need to hire someone to moderate or filter profanity in your comment section. Also, you don't need to hire an extra workforce to reply to your users in your absence.
#5. Easy feedback gathering – You can send automated messages to your users/ viewers for gathering ratings, reviews, and feedback after completing your live stream.
#6. A personal approach – that of a pop-up, a chatbot doesn't hamper your online experience by being too in your face but instead provides a more human-like offering.
---
Best chatbots for live streamers
| Product | Price | Twitch | Youtube | Discord | Installation Difficulty |
| --- | --- | --- | --- | --- | --- |
| Streamlabs | Free | Yes | Yes | Yes | Hard |
| Nightbot | Free | Yes | Yes | Yes | Medium |
| Mee6 | Free | No | No | Yes | Medium |
| Wizebot | Free | Yes | Yes | Yes | Easy |
| Moobot | Free | Yes | Yes | Yes | Very Easy |
#1. Streamlabs chatbot
Streamlabs chatbot is one of the free live streaming software. This reliable tool allows live streamers to engage with viewers, monetize their broadcasts, and grow their channels. You can use this software to broadcast your Livestream on Facebook, YouTube, and Twitch.
General commands
The quick start commands will generally include:
Stats
Date
Time
Uptime
Top 5 Hours
Top 5 Points
Hosting
Shoutouts
Follower count, Follower date, and Follower length
Account creation
Retweets
BTTV Emotes
Opportunity to give points
Current and next song with details
Features
Some of the features of Streamlabs chatbot software are:
Layout editor – You can edit your live streaming software and make it unique just by dragging and dropping elements.
Selective recordings – You can select the clips or recordings that you want to show in your live stream.
Replay buffer – You can effortlessly save replays of your live stream or replay clips for your viewers.
Game overlay – Gamers can view recent events and chats on their screen with the help of a dynamic 'in-game' overlay feature.
---
You can use this software to livestream on Twitch and YouTube. It automatically moderates your live stream chat, allowing you to entertain your viewers without any profanity issues.
General commands
Commercial
Poll
Marker
Regulars
Filters
Songs
Game
Titles
Tags
Winner
Features of nightbot application:
Dashboard – It comes with a dashboard that gives you insights into your chat. You can find top commands, top chatters, and more.
Cloud Hosted – You don't have to worry about downloading or hosting the application. All you need is to log in and go live.
Customizability – You can use our default settings or you can customize each feature as per your requirement.
Spam Filters – It can filter spammers with the help of spam detection algorithms.
Chat Logs – It offers fully searchable chat logs, allowing you to find out why a message was deleted or a user was banned.
How to set up nightbot application
Your Nightbot application is easy to install. You can set it up in 3 easy steps:
Sign Up – Sign up by using your YouTube or Twitch account.
Join Nightbot – Once the Nightbot dashboard gets open, click on the "Join Channel" button and then follow the on-screen instructions to mod Nightbot in your channel.
Ready to Go – You're now live with Nightbot and you can use different controls and commands as per your need.
---
#3. Mee6
Mee6 is a Discord bot featuring Twitch alerts, moderation, levelling and more. It helps you manage and grow your online community on Discord.
General Commands
!ban
!infractions
!role-info
!kick
!server-info
!user-info
!mute
!slowmode
Features of Mee6
Moderation – Mee6 filters spammers and protects your server from insults, excessive emojis, bad links, spoilers, and more.
Levelling – You can keep your viewers engaged and entertained with a top-notch levelling system. You can use it to keep a record of your most active members and reward them with XP points.
Music – You can use the Mee6 music bot to listen to your music with your viewers/ friends right from your Discord server.
How to set up Mee6 Bot To Your Discord Server?
Log in with your discord account.
Authorize the MEE6 bot to access your account.
Select the discord server that you wish to add to the MEE6 bot.
Click on Plugins and then Click on Reaction Roles.
Click Yes to enable the plugin.
---
#4. Wizebot
It's a bot to manage, monitor, and secure your live. It scans your chats and notifies chats & messages from your viewers. This bot can be integrated with Twitter, YouTube, STEAM, LastFM, and StreamDeck.
General commands
!uptime
!viewers
!game
!fc viewer
!host
!deop
!addvip
Features of Wizebot
No software required – You don't need to install any software or application. It's hosted on servers and is available 24*7.
Giveaways – You can entertain your viewers by programing periodic giveaways.
Betting system – You can challenge your viewers by creating custom bets.
Twitter integration – You can send tweets before going live.
SongRequest – You can play the music chosen by your viewers with the SongRequest system.
7 days to die integration – It also supports advanced integration with 7 days to die game. You can also trigger special events within the game depending on the real-time activity during a live stream.
How to set up a Wize Bot Application?
You can directly connect with Wizebot by clicking on Connect with Twitch.
---
#5. Moobot
This chatbot is perfect for streamers unfamiliar with programming or jargon. It comes with a clean user interface dashboard. The main functionalities of Moobot chatbot are chat moderation and spam filtration. It also supports competitions, custom messages, song requests, and notifications.
General commands
!Game
!Title
!Commercial
!Shoutout
!Watchtime
!Lastseen
!Editcommand
Features of Moobot
Twitch Integration – You can set it to post your Twitch alerts automatically in Twitch chat.
Schedule posts in Twitch chats – It allows you to keep your viewers up-to-date by scheduling posts at set intervals.
Polls – You can encourage your viewers to subscribe to you by adding polls.
Giveaways – You can run giveaways to directly connect and engage with your viewers.
Behind the scenes – You can give different roles or mod access to your team. They can manage your tasks during your stream.
How to set up Moobot?
This free chatbot is easy to use. All you need is to use your Twitch account to sign up for Moobot chatbot. Moreover, you don't need any password to login to the application.
The best thing about Moobot is that it's hosted on cloud servers and is available 24*7. You don't have to worry about downtime, backups, or technical issues.
---
Conclusion
Other common uses of chatbots
In discord
Using a chatbox to join your discord server keeps your viewers informed when you are going live by sending automatic announcements once your stream starts. This means your audience won't miss out as they will be reminded each time you go live.
On Facebook messenger

With an estimated 1.3 million monthly users worldwide Facebook messenger it's likely most if not all of your audience use the app. Using a chatbot on Facebook messenger means it is an easy way to ensure your audience are responded to. Not only this but the app has been classed as the second best way to talk to a business, therefore an easy way to expand into different markets.
These are some of the best chatbots you can use for live streaming and their features. When choosing your own chatbot, figure out what you need for your business to know which features fit your needs the best.
Let us know which chatbot catches your attention and how you're planning to use it for your next streaming! Which chatbot catches your eye? Don't forget to share your responses with us in the comment section.